Bake and decorate a cake for Mom that makes her day special. When it comes to Mother's Day, you should create something that shows Mom how you feel about her.
Keep reading »
Browse Topics in Holiday Cake Decorating Ideas
The holidays are a time for loved ones to gather, whether it is in celebration of Easter, Christmas, or even Valentine's Day. Meals are a central part of these get-togethers, with everyone eagerly anticipating dessert. An attractively decorated cake is the perfect finish for any holiday meal.
Creative Holiday Cakes
Produce a beautiful, festive dessert for any holiday that will impress your guests. Whether you want some Cinco de Mayo ideas for a classroom cake, or instructions for making a Thanksgiving cake in lieu of a traditional pie, it helps to be inspired and get proper directions.
Cakes of Love
Whether you're expressing love for your Valentine or love for your mom, baking a cake can convey how you feel. Make a beautiful Valentine's Day cake the focal point of your Valentine's Day party dessert table.
Easter Cakes
Make Easter brunch more fun with an Easter cake. An Easter lamb cake or Easter bunny cake can be as cute as it is delicious. Whether you do a full-blown Easter egg cake or present some cute Easter cupcakes, guests will appreciate the time and care you took with the dessert. After all, what is Easter without a bunny cake?
Patriotic Cakes
Though many people don't think the Fourth of July or Veterans Day don't really merit a decorated cake, the truth is that there are plenty of patriotic cake ideas, some of which are quite spectacular. Fourth of July cake designs typically feature the red, white, and blue of the American flag. Even patriotic cupcakes can be impressive. An American flag cake with fondant will be a show-stopper at any patriotic celebration.
Spooky Cakes
Halloween isn't just about candy - a Halloween cake can be just as sweet. Your Halloween party spread will get attention when the centerpiece is a haunted house cake or a spider cake. An easy Halloween cake can still be impressive, just as some decorated cupcakes can be. A Halloween dirt cake can be a fun addition to a kids' Halloween party. Do it right and guests will forget all about candy and instead flock to your cake.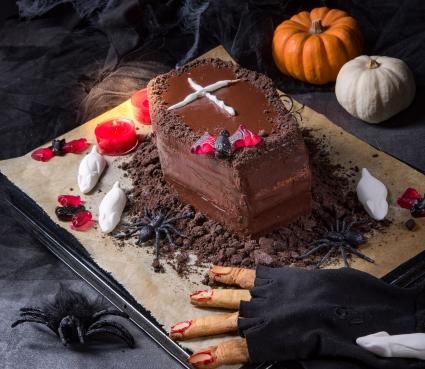 Christmas Cakes
The top Christmas cake designs look as beautiful as they do appetizing. Delight your holiday guests with a lovely Christmas cake or give Christmas cupcakes as gifts to your loved ones. Baked goods during the holidays are a delicious tradition.
Celebrate in Style
The holidays call for something special - elevate your gatherings with cakes that impress. With the right inspiration, it's not difficult to bake something everyone will love!