Novelty cake pans aren't just for kids, as plenty of adult cake pans are available that are perfect for a grown-up who wants to have a special cake on his/her special day, too. Whether the cake pan is for a birthday, anniversary or other special occasion, a cake pan is available to suit virtually anyone's personality.
Grown-Up Theme Pans
Adults and kids enjoy having fun cake designs on special occasions and big days in their lives. While some grown-ups are just kids at heart and would love a Disney character cake, others want something a little more adult. In this case, it may be worth spending a little extra time to find a pan that is just right for the occasion and the adult.
Adult Cake Occasions
Birthdays are the obvious choice for having a shaped pan for an adult. However, several other events might call for a special cake, including:
College graduations
Retirement parties
Anniversaries
Weddings, rehearsal dinners or grooms' cakes
Workplace promotions
Choose a theme cake pan that fits both the occasion and the person's interests and hobbies. For example, a horseshoe shaped pan would be perfect for wishing both a graduate and retiree luck in the next stage of his/her life, while also being a perfect groom's cake at a western themed wedding.
Examples of Adult Pans
Adult cake pans are available at most craft stores, cake/bakery supply shops, online and virtually anywhere you can purchase cake decorating supplies. Look for adult shapes like:
Vehicles: Cars, trucks, tractors, trains (non-character theme), ships/boats, SUVs, motorcycles
Foods: Fruits (pineapples, strawberries, grapes), hamburgers, cupcakes, ice cream cones
Sports: Footballs, helmets, baseball, glove, bat, golf clubs, pennants
Instruments: Piano keyboard, guitar, drum
Buildings: Churches, holiday themed buildings, houses
Animals: Bugs, butterflies, dogs, cats, horses
Miscellaneous: Books, purses, flowers, shapes (star, moon, heart), boots/shoes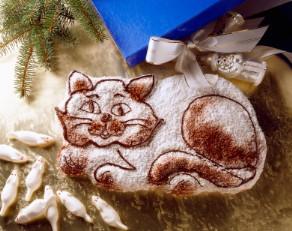 These are only a few examples of the different types of cake pans available for adults. While some of the pans mentioned also work for children's cake designs, you can easily make them more adult-like with a few tweaks. Skip the over-the-top frosting colors and cartoonish faces on inanimate objects. Instead, decorate with buttercream frosting and fondant icing in realistic colors. While children's cakes may not need every detail outlined, adults will appreciate all the effort it takes to make an accurate cake.Most of the pans will come with cake decorating instructions, making it easy for you to create your own design. Otherwise, look for cake decorating websites that offer you tips and tricks for the particular pan you are using.
Naughty Adult Cake Pans
Not all cake pans for adults are for everyone. Sometimes, adults choose to make a racy cake for an occasion such as an adults-only birthday. However, one of the most common uses for naughty adult cake pans are bachelor and bachelorette parties]. The pans usually feature parts of the male or female anatomy, decorated to look like the actual body part, using buttercream frosting, fondant or sugar dough. Some bakeries do not make these types of cakes, nor does every cake supply store carry these pans. Instead, you may need to look for the pans at party supply stores, adult novelty stores or stores that specialize in unique gifts. Look for cake decorating pictures online to help you come up with ideas for decorating the cake.
Remember, only make and decorate this type of cake when children are gone, and store in a safe place. These cakes are for adults only and should not be taken to work or served in the presence of minors.
---
Shaped and 3D cake pans are not just for kids. Find one that reflects a special occasion or hobby for someone in your life and decorate it for the occasion. It will make a great memory that tastes delicious, too.